About George Lindemann
George Lindemann is an investor, art collector and philanthropist committed to helping communities improve quality of life, expand opportunities and protect natural resources. He is the General Manager of BC Property Investments and serves as President of the Board of Trustees for The Bass—Miami Beach's contemporary art museum. Drawing on his experience as both a business leader and environmental advocate, Lindemann is actively involved in developing innovative ways to protect water resources and engage communities on climate issues through cultural institutions.
In the News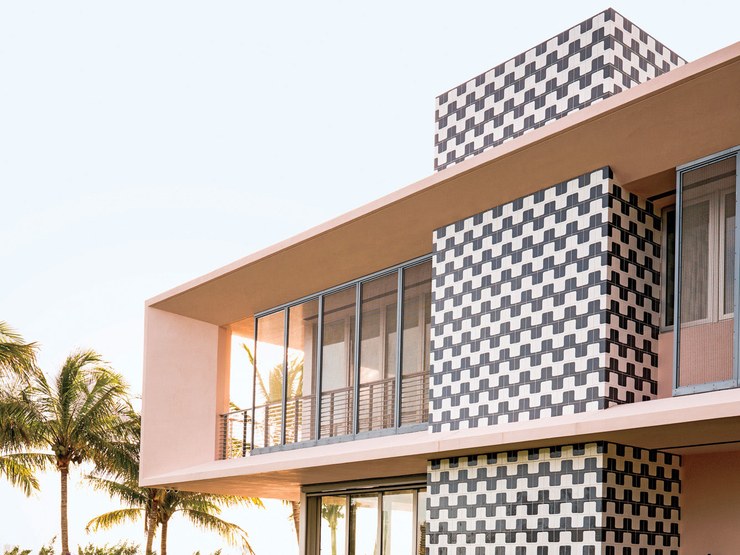 Standing in the soft glow of his perfectly pastel two-story waterfront home in Florida, George Lindemann says, "I didn't want a white house. I have two young girls whose favorite color is pink, and because they live with two dads and two brothers, I am always looking for ways to empower them. So I made pink my favorite color, too!"
This past year, the Seine River in Paris nearly flooded its banks, forcing the Louvre to evacuate artwork from its first floor. But moving priceless works is costly and comes with the risk of damage. In New York, the Whitney Museum moved from its Madison Avenue location to a beautiful Hudson River venue. The architects were reported to have used a submarine-like waterproofing system. But those of us who live in Florida can absolutely testify to the fact that water has a mind of its own…
From the Blog
This week there will be flooding of sorts in Miami. The leaders of major art institutions, collectors, great talents and influencers in the art community will pour into Miami for Art Basel and the array of fairs that happen alongside it. As always, it will an extraordinary coming together that illustrates the depth, intelligence, creativity, and culture we collectively cherish. Precious works have been shipped to our docks and one-of-a kind shows are being staged for just a short week in South Florida, a region dealing with the real effects of climate change.
A number of factors conspired to lead me to "The Red Armchair" (1931), a painting by Pablo Picasso (1881-1973). I had recently seen an exhibit of his sculptures at New York's Museum of Modern Art, so he was on my mind. I'd also come across a white earthenware vessel, known as the Medusa vase, by ceramistFrances Palmer. The wriggly stripes she'd pinched into the clay and the looping handles recalled Picasso's work in general and specifically the face…