About George Lindemann Jr.
George Lindemann Jr. is an investor, art collector and philanthropist committed to helping communities improve quality of life, expand opportunities and protect natural resources. He is the General Manager of BC Property Investments and serves as President of the Board of Trustees for The Bass—Miami Beach's contemporary art museum. Drawing on his experience as both a business leader and environmental advocate, Lindemann is actively involved in developing innovative ways to protect water resources and engage communities on climate issues through cultural institutions.
From the Blog
The farm hosts an American Chestnut Forest (an extinct historic plant community). There's a hardwood forest, too, and Southern Hemlock—a species threatened by pests across the U.S. and threatened on Coal Creek a few years back, though a management solution was...
The land was clear-cut for years, but recently, controlled burns have helped clear thickets to provide for the natural recruitment of native seeds and plants. The vegetation of the Cumberland Plateau has changed dramatically since the onset of widespread logging and...
In the News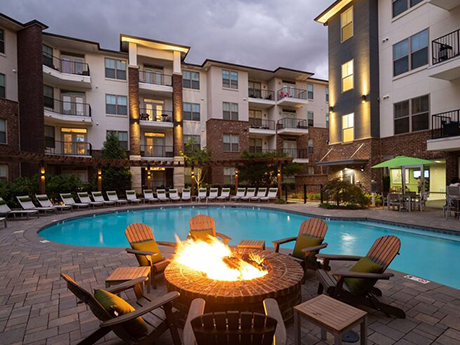 It's no secret how much I love Tennessee. I love it as much as Miami, but for many different reasons. I started with the farm on the Cumberland Plateau, adding to our ag lands. Over time, Lindemann Multifamily Management has begun to acquire beautiful apartments as...
Lindemann Multi Family Management has sold Verona View Apartments, located in Plantation, Florida. Originally purchased in 2013, the . That is 55 percent more than the purchase price—$255,972 per unit.
© George Lindemann Jr. 2022